Acorn rail has been manufactured in two different styles. The newer and older version must be compatible when joining sections.
The newer Acorn 130 stairlift track measures 5-1/2″ wide and is made of aluminum. The track also has flat sides compared to the older Acorn Superglide with rounded sides.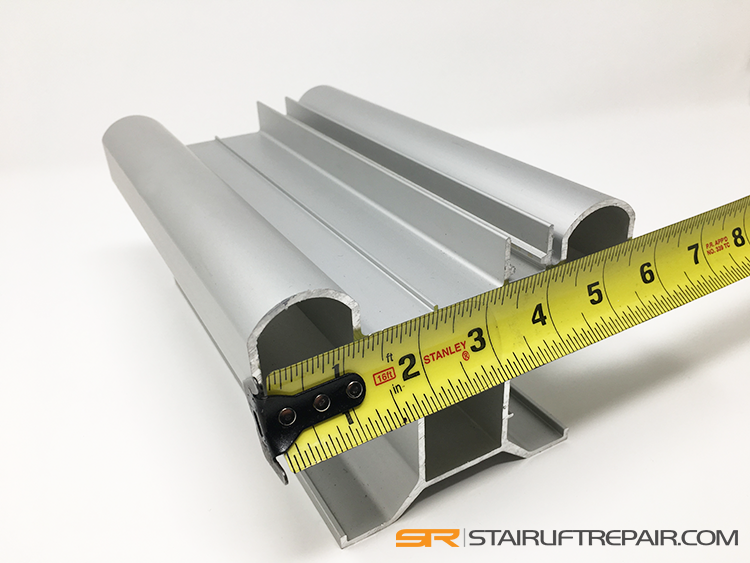 Can the Acorn track be extended?
The Acorn rail can be extended HOWEVER, this should only be done by a stairlift installer who is experienced in working the Acorn lift. In most scenarios, we'll receive a call from someone who has bought a pre-owned lift with two pieces of track joined together that are not quite long enough for the new set of stairs.
To extend the rail, the top shorter piece will first need to be removed and discarded. Then a new top piece of track will need to be cut to the proper length for installation. This new section will also have to be drilled to position the charging station, normal limits, and final mechanical limit stopping block.