Care and maintenance for your stairlift
If you use your stairlift on a regular basis you'll want to keep it running smooth and in good working order with maintenance. Depending on the type of lift you have and how often your stair lift is used it will require different levels of care.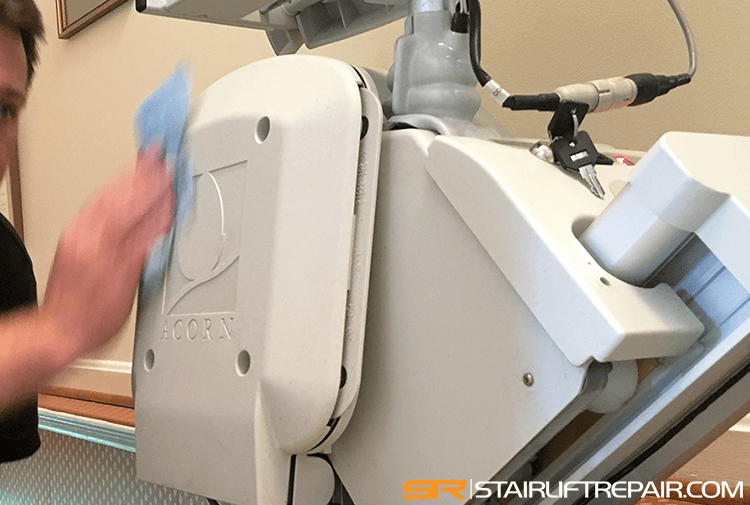 If any damage is visible or your stair lift sounds or behaves unusually contact us as soon as possible. We recommend stair lift maintenance at a minimum of once every year. Our annual maintenance call includes the following:
Inspection of safety circuits
Replacement of standard wear items (additional cost vary)
Listen for unusual noise
Check for loose parts
Clean charging contacts
Rail inspection and cleaning
Stair bracket attachment tightening
Charging circuit inspection and adjusting
Clean dust from circuit boards and electrical contacts
Gear rack lubrication
Seat swivel inspection and grease
Inspect for missing hardware
Test and adjust directional sensors
Seat and footrest adjustmants
Address client concerns
Recommendation of repairs
To schedule stairlift maintenance just give us a call or complete our contact form. A maintenance contract is not required for service and we will also maintain your lift if it was purchased from another company.